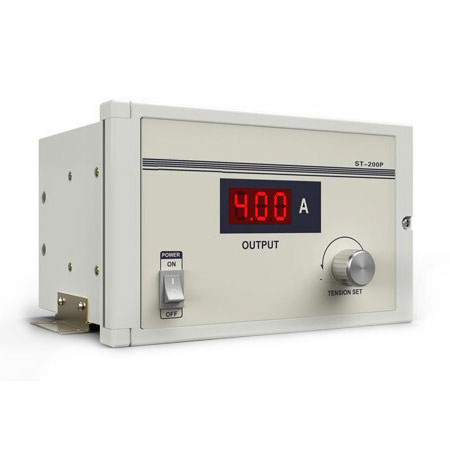 ST - 200 p series manual tension controller
Product Information
Brief introduction:
ST - 200 p series manual tension controller main circuit adopts PWM to control the output current feedback type pulse width, the circuit has a stable output current, low power tube heating, due to adopt single power input when circuit design which make the controller work more reliable.
Working voltage:
AC30V±15%
Output current:
0-2 a (adaptive load impedance 8-12 Ω)

Current volatility:
≤0.02A
Adaptation of magnetic powder clutch:
1.5KG-20KG
Installation dimensions:
260×145×100(mm)(长×宽×高)
Previous: 没有了!
Next:没有了!