Inflatable inflatable shaft axial convex key
Author:Ruian frequently express machinery co., LTD Source:http://www.raqxjx.com posted on:2015-10-27 15:02:16
Inflatable inflatable shaft axial convex key
Convex gassing axis gassing axis article key inflatable shaft, key gassing axis, protruding claw, claw, gassing axis key convex key type gas rose axis shaft main body is made of high quality steel pipe, surface plating chromium, aluminum telescopic flexible convex key; Configuration and high quality rubber bladder filling and exhaust gas mouth, good sealing effect, long service life, removable shaft head, easy maintenance. Inflatable after unilateral expansion up to 5 mm to 6 mm height, such as expansion before a diameter of 74 mm to 75 mm, after expansion of up to 79 mm to 82 mm in diameter, special expansion height, further requirements. 3 "key gassing axis type, usually using the volume tube diameter 76 mm, the convex key type gas rose axis is a single key expansion, pivot spread to each article key, balance force, applicable machinery winding capacity heavy items, such as cloth, paper, film, ?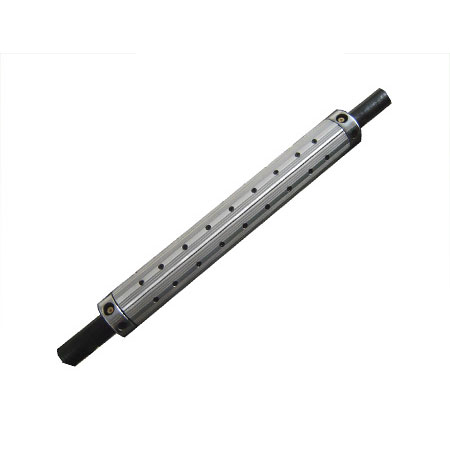 Ruian frequently jie machinery co., LTD. Is specialized in designing and
manufacturing all kinds of inflatable shaft, inflatable clamp set of manufacturers;
Can be customized according to your requirements of various specifications, various
types of inflatable axis; For many equipment manufacturers, products with machine
sell well both at home and abroad.
Ruian frequently express machinery co., LTD
Touch: Mr. Huang phone: 13705870983
Company telephone: 0577-65867555
Factory telephone: 0577-65065918
Fax: 0577-65063918
The company zip code: 325200
The company E-mail: 13705870983 @139.com
Website: http://www.raqxjx.com
Alibaba: http://zjqxjxc.cn.alibaba.com
Company address: zhejiang ruian kumho united star street fool creek industrial zone 1